A little historical sightseeing, some shopping, classic Jamaica lunching, an afternoon on the best beach in Jamaica, some wine and dine and a fun way to close it out. Check out our guide of the best things to do in Montego Bay! Click here and browse our wonderful Montego Bay villas.
Best Things to Do in Montego Bay – 9:00am Back to School
Lick off the day by going back to school for a cooking class!  As you know your villas has a  special chef and if you ask nicely nicely you'll be able to learn a few secrets.
10:30am A Little Shopping
Head to Blue Diamond to one of the souvenir shops there.  Or even you driver can take you to a craft market if you don't mind a little gentle persuasion from the shopkeepers.  Remember that they are a little pushy but a firm 'Good Morning and No Thank You' can settle the matter easily.  If you are buying don't be shy about pushing for a discount especially if you buy a few things.
12:30am Beach and Lunch
Head to Doctors Cave beach on Jimmy Cliff Boulevard in Montego Bay.  There is a fee to enter the beach but it is used to keep it clean and you wont be bothered by vendors here.  There are bars and grills here for beers and a bite to hold you.
Take your sunscreen, hat and sunnies and remember: don't get too much sun!  Take a walk along the strip there for a Starbucks or some souvenirs. Enjoying the sun and the beach is definitely one of the best things to do in Montego Bay!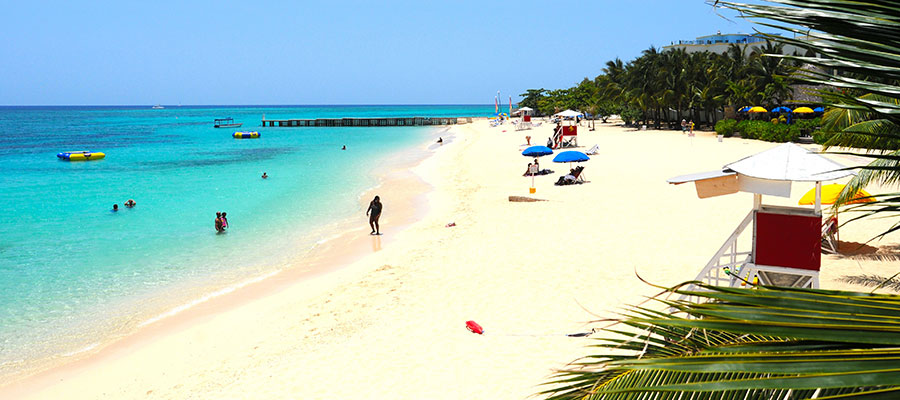 You may need a little nap after you get back to the villa!
6:30pm  Dinner is Served
Try Scotchies for a popular Jamaican lunchtime treat.  This is homegrown food and menu creation at its best.  You find a few locals regulars at the bar who will say hello and entertain you.  Make sure to hook into Red Strips or a Rum or two while you savour Jerk Chicken, pork, fish and sausage served with a variety of sides.  If you opt of of the Red Stripes have a Ting!
8:00 Historical
After you day out head for Rose Hall Great House for the Night Tour.  You'll be captivated by the legends and the history of these Jamaican plantation homes and in particular tales of its infamous owner: Annie Palmer.  The show is very well done and is a lot of fun. If you like exploring the past of this beautiful area, this part will definitely be among your favorite best things to do in Montego Bay!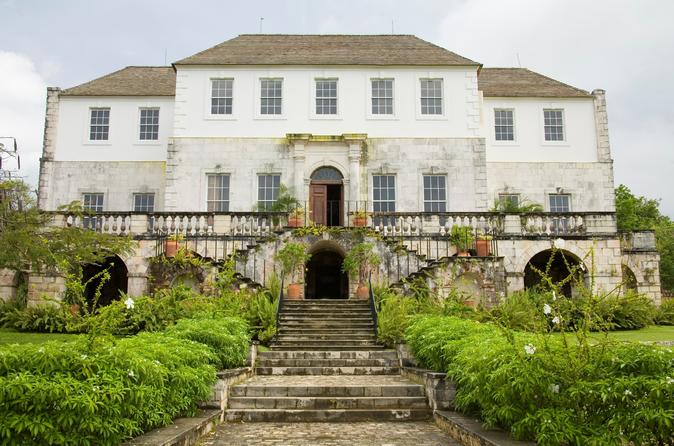 10:00 The rest is up to you!
Click here and learn about the famous Club Mobay!